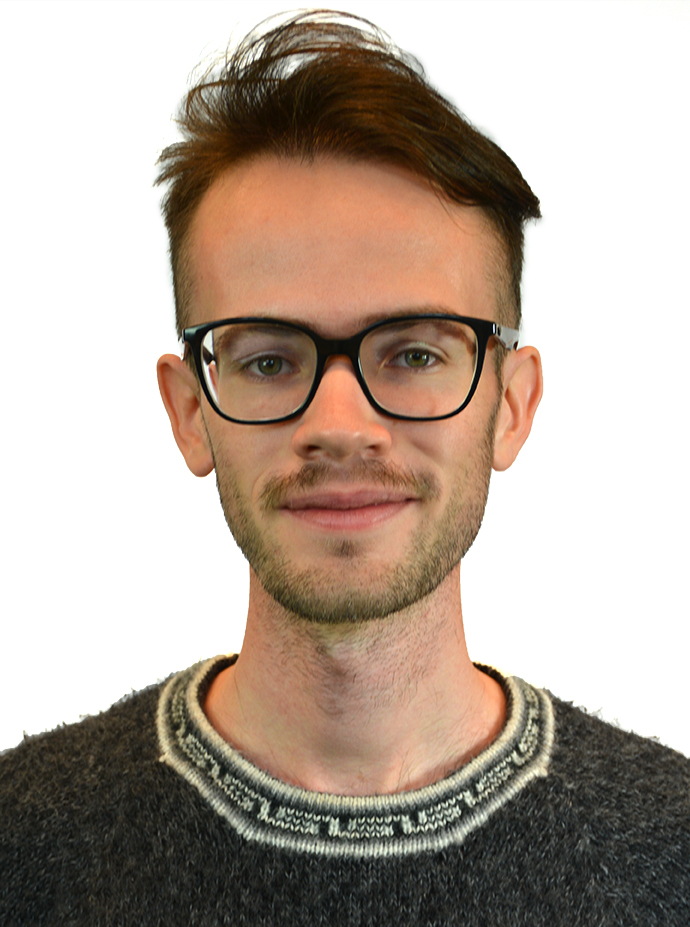 Aaron Tuckey
CEMUS and Stockholm Resilience Center. Social Science and Transformation to liveable future. System dynamics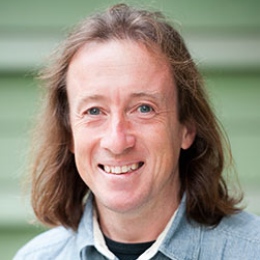 Alasdair Skelton
Professor of geochemistry and petrology. Director of Bolin Center at Stockholm University.
Läs mer om Alasdair Skeltons engagemang i Researcher's Desk här. See recording from FFF Global school strike 24th May 2019 with Alasdair: https://youtu.be/gxQet6LKeV0
And from his Zoom talk on Immediacy: https://youtu.be/v72lwWaPXvI
Amanda Wood
Researcher at the Stockholm Resilience Centre focusing on connecting research and practice to improve the health and sustainability of Nordic food systems. See Amandas Street Lecture for Fridays For Future outside the Swedish Paliament here : https://youtu.be/BOaCaQ3z4v8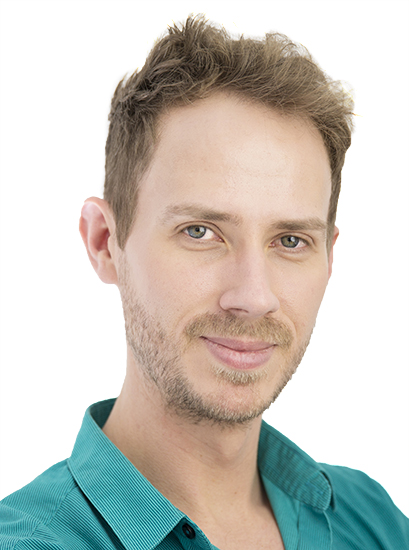 Andrew Ringsmuth
Postdoctoral researcher developing mathematical and computational models of multiscale dynamics and interaction in social-ecological systems.
Åsa Kasimir
Fil.Dr. Åsa Kasimir Klemedtsson, Inst. för Geovetenskaper
vid Tellusplattformen, Göteborgs Universite, Researcher, Climate Change, Land Use, Drained Wetlands. See what Åsa had to say on her RD Zoom lecture on peatlands :https://youtu.be/Vr0N_WgapWw
Caroline Greiser
Researcher at the Department of Ecology, Environment and Plant Sciences at Stockholm University studying climate change impacts on forest biodiversity with a focus on microclimate. Background in landscape ecology, peatlands and palaeoecology.
Céline Heuze
Docent in climatology and a physical oceanographer fascinated by the global deep water masses.At the department of Earth Science GBG University.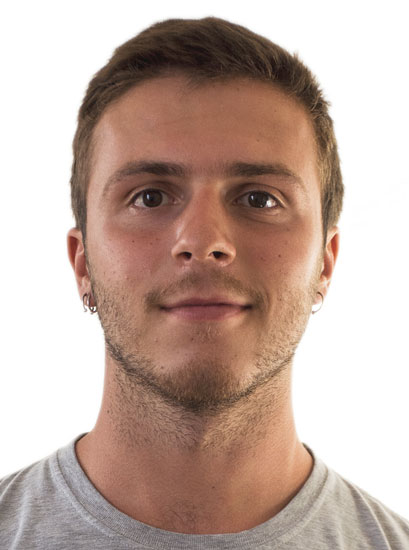 Chris Vrettos
Stockholm Resilience Center, social, political and environmental sustainability, using art and activism to create change.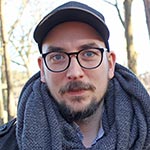 Christoffer Söderlund Kanarp
Environmental communication, Critical Discourse Analysis, structuration theory, communication theory, Climate Change and international politics.
Daniel Lindvall
Doktor i sociologi, var huvudsekreterare för 2014 års Demokratiutredning. Daniel höll en mycket uppskattad Zoom-föreläsning om ett kapitel ur boken "Upphettning – Demokrati i klimatkrisens tid" som han var medförfattare till, se här : https://youtu.be/Rv96gE4pv9w
Christophe Sturm
After 10 years as associate professor at the Bolin Centre for Climate Research (Stockholm University), I joined SMHI's Climate Statistics and Information unit. I wish to apply my theoretical skills to concrete projects within mitigation and adaptation of climate change, sustainable development and/or evaluation of the climatic risk. See Lecture on IPCC Ar6 here : https://youtu.be/AuvrmNn91gQ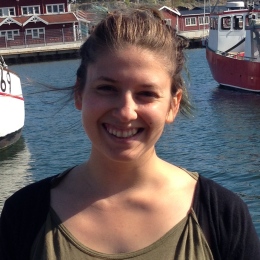 Daniela Guasconi
PhD student – studies carbon sequestration grasslands, its interactions with climate and the effects on biodiversity.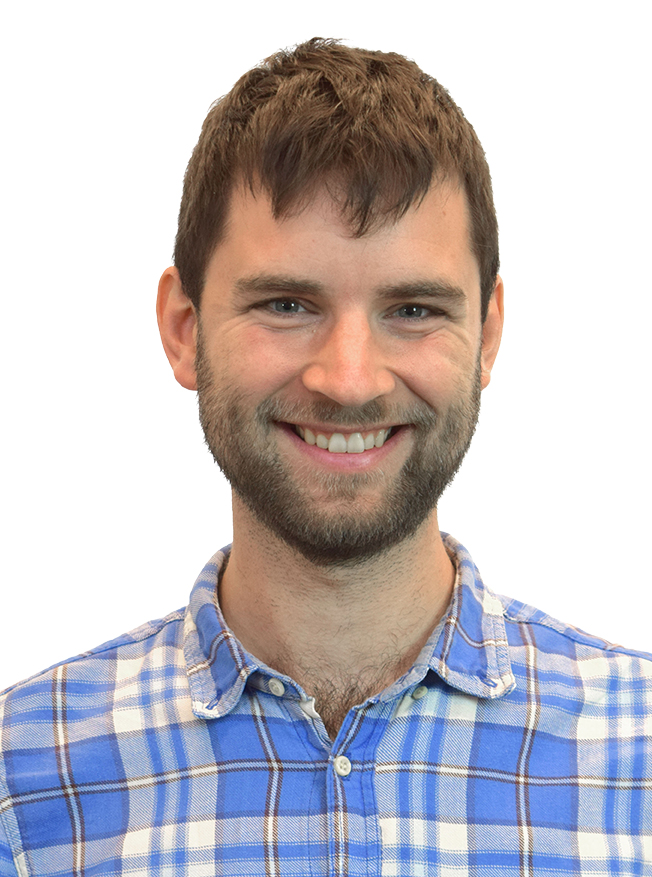 David Collste
A Marie Curie PhD Fellow studying integrated modeling for the implementation of the 2030 Agenda as part of the EU-funded 'Adaptation to a New Economic Reality' project.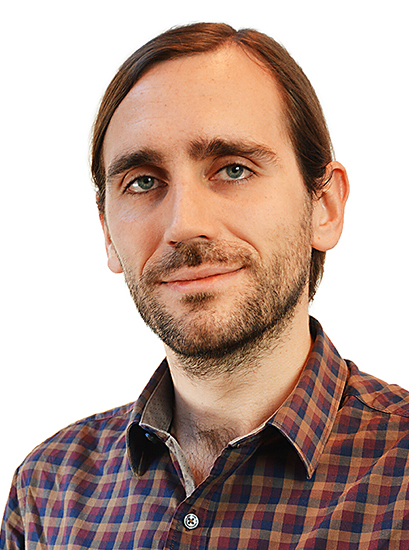 David Armstrong McKay
An Earth system scientist researching biosphere-climate feedbacks and tipping points in the past, present, and future, and is currently a Postdoctoral Researcher in the Earth Resilience in the Anthropocene project at Stockholm Resilience Centre. He also blogs about climate tipping points and feedbacks at www.climatetippingpoints.info.
David Fopp
Senior lecturer, Stockholm University, youth studies. Global societal transformation/movements; relation between social economic and ecological sustainability; arts/drama education as didactics for citizenship/sustainability education.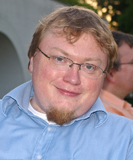 Douglas Nilsson
Associate Professor, with a broad interest in atmospheric environmental science, climate and earth-system science, my main focus is on sources of aerosol particles.
Erik Huss
Geograf, glaciolog och journalist. Kommunikatör och konsult inom hållbarhetsfrågor. Se Eriks Onsdagslunch föreläsning om våra smältande glaciärer på Zoom våren 2021 här : https://youtu.be/9Ofnn7_hZHA
Och här IRL på Mynttorget: https://youtu.be/188iAHtd-Wc
Erik Pihl
is Science Officer at the Sweden Hub of Future Earth, based at the Royal Swedish Academy of Sciences. Erik is an environmental engineer with a doctoral degree in Energy Technology. His research has been focused on decarbonizing the energy system. Watch Eriks presentation of Future Earths 10 -points here : https://youtu.be/kkITQSTRMvQ
Flora Hajdu
Docent | Associate Professor
Ämnesansvarig för forskningsämnet 'Landsbygdsutveckling, inriktning globala syd'
Subject Responsible for research subject 'Rural Development in the Global South' Watch Floras wednesday Zoom-lunch lecture on forestry here : https://youtu.be/ow0_EWCdX9M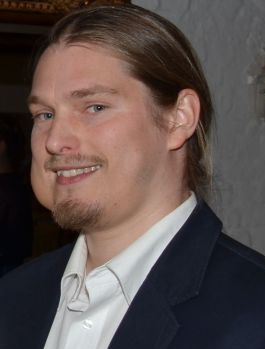 Fredrick Schenck
Climate researcher at the Bolin Centre for Climate Research, Stockholm University. Millennial climate variability, ocean-atmospheric dynamics. Specific research topics are extreme climate states and rapid climate shifts in response to Gulfstream instabilities, heatwaves and storminess. Watch Freddies RD Wednesday Lunch talk on the process of the slowing down of the Gulf Stream here: https://youtu.be/whhseIDomo8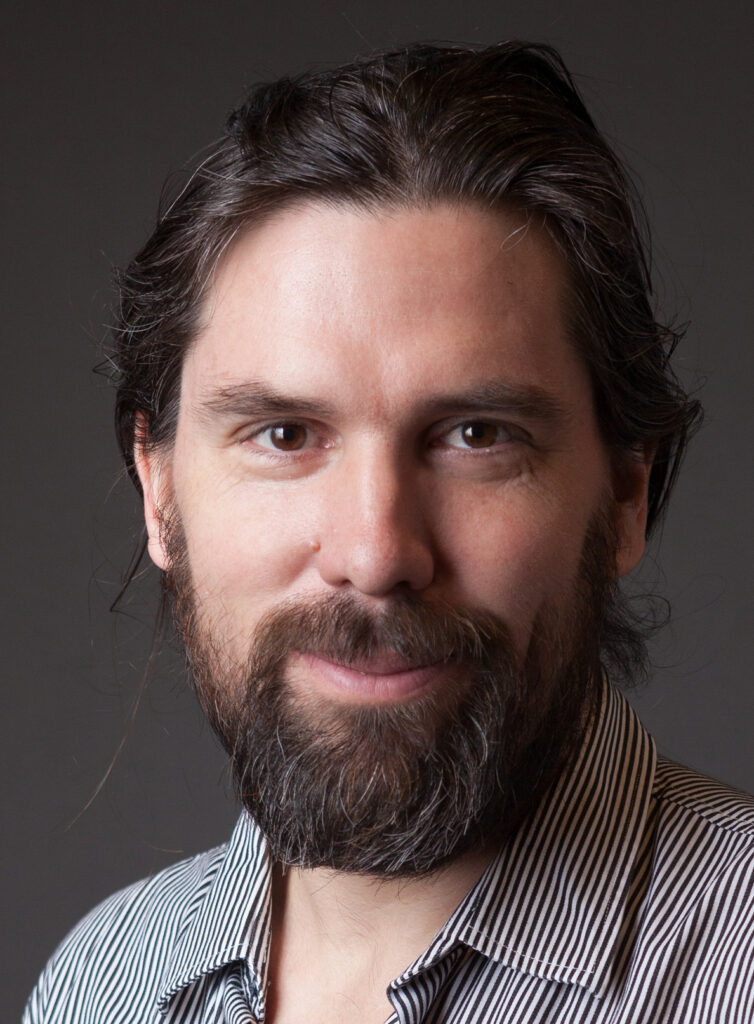 Garry Peterson
Professor, head of subject in sustainability science, and co-leader of the research stream Resilience for Transformation at the Stockholm Resilience Centre, Stockholm University.
Also see: regimeshifts.org and 'Seeds of a Good Anthropocene' goodanthropocenes.net. Watch Garrys RD wednesday Zoom talk where he introduces us to IPBES : https://youtu.be/Y3SBK_4oAAQ
Glenn Bark
Glenn Bark, senior lecturer in ore geology at Luleå University of Technology. My background is in trace element distribution (primarily gold) in the Earth's crust, trying to understand the geological large-scale processes that move metals around over geological time. However, the past few years my research has focused more on climate mitigation, and I now study the mineralogy and geochemistry related to geological storage of CO2 (carbon capture and storage, CCS).
Hans Landeström
Leg. Psykolog och Leg. Psykoterapeut.
Engagerad som klimatpsykolog. Lyssna till vad Hans hade att säga om hur vi bäst kan hantera vår klimatångest här : https://youtu.be/jskPAvZ2GYc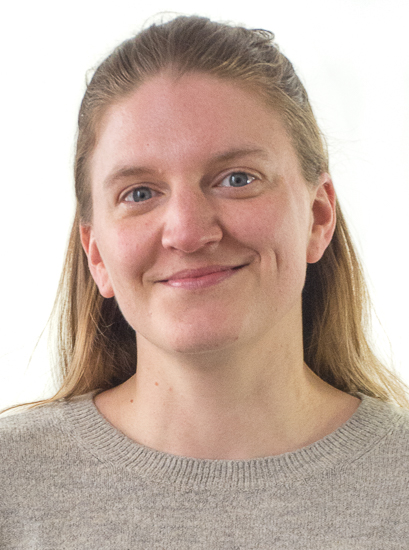 Helen Fischer
Postdoctoral researcher at the Stockholm Resilience Centre funded by a research fellowship from the German research foundation (DFG) working with human understanding of complex and non-linear systems.
Henrik Lagerlund
Professor of Theoretical Philosophy at Stockholm University. I work on the history of our philosophical conception of nature, skepticism and on the philosophy of food.
Isak Stoddard
Doktorand i naturresurser och hållbar utveckling med inriktning mot klimat och energi-omställningar vid Uppsala universitet, Affilierad till CEMUS. Isak är också medlem i Club of Rome. Listen to Isaks RD Wednesday lunch lecture on Carbon Budgets here : https://youtu.be/1GOqPyqmaz0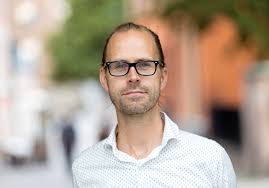 Isak Svensson
Professor at the Department of Peace and Conflict Research, Uppsala His three main areas of expertise are 1) international mediation 2) religion and conflict and 3) nonviolent conflicts. Watch this recording of when FFF's Iris Elmér met up with him : https://youtu.be/KshoSzL1fic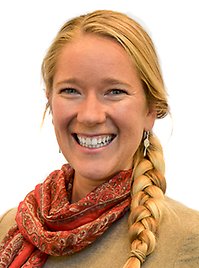 Jamila Haider
Post doctoral researcher, Jamila Haider studies how development interventions can improve human well-being in food systems without eroding biological and cultural diversity.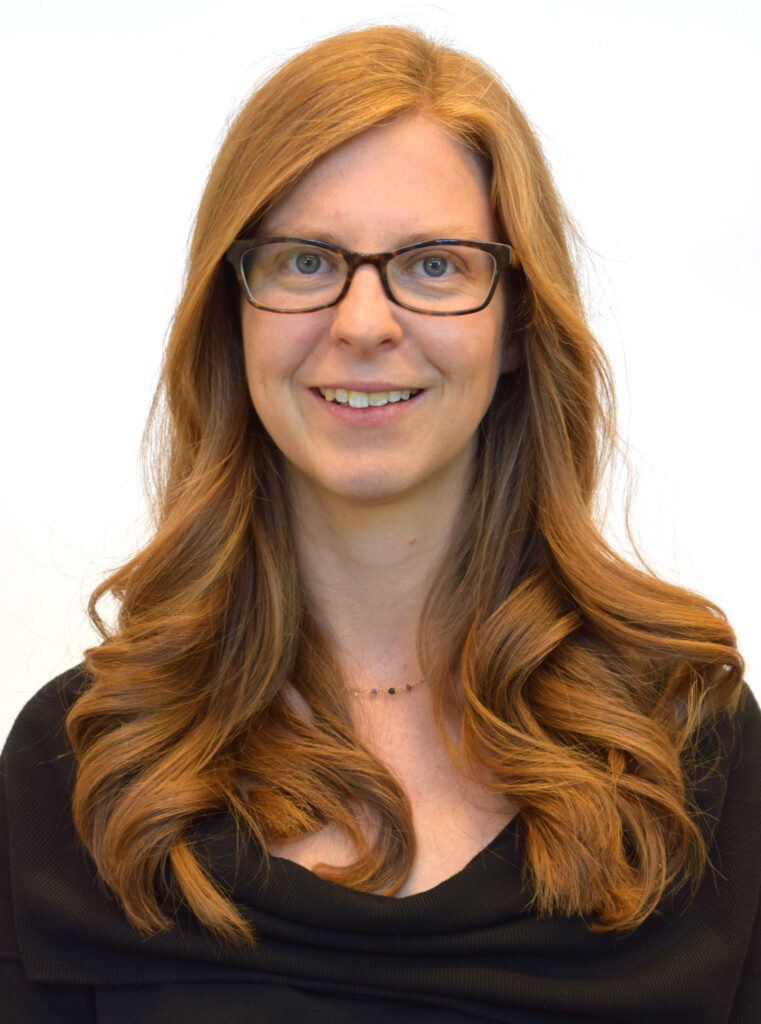 Jennifer Hinton
PhD candidate whose work focuses on the effects of different business structures on global sustainability challenges such as pollution, resource use, and inequality. Watch Jennifers talk with Katherine Trebeck about new economic models here : https://youtu.be/njsR0m5aUlQ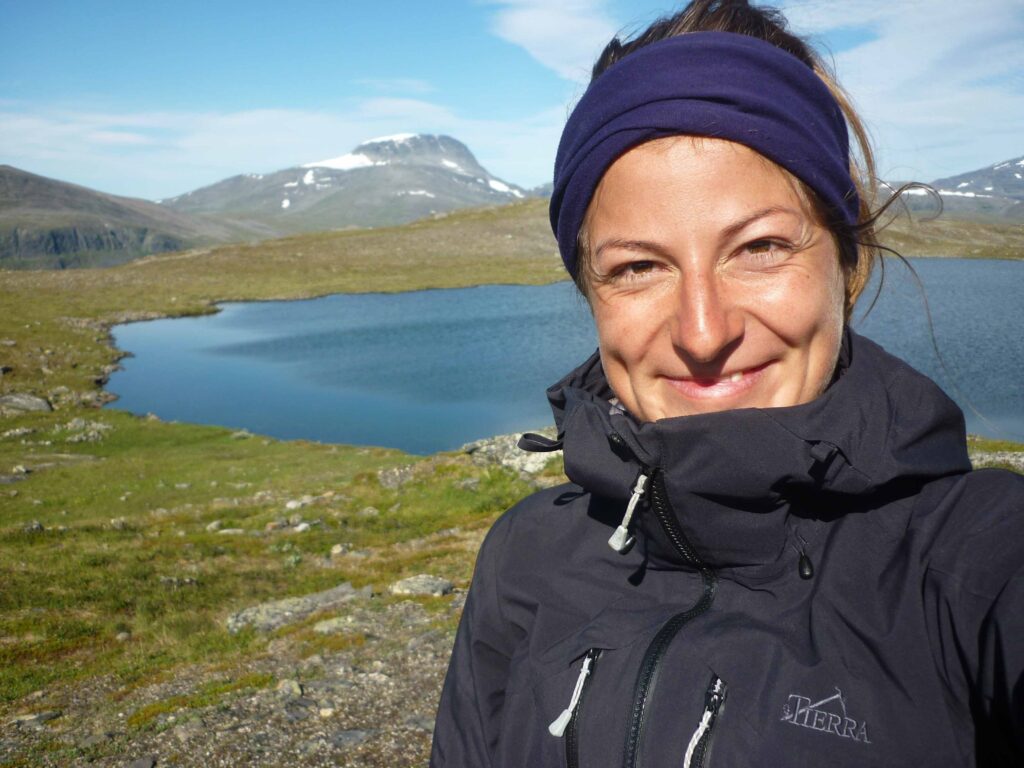 Julia Kukulies
Currently works at the Department of Earth Sciences, University of Gothenburg. Julia does research in Atmospheric Science, Climatology and Remote Sensing.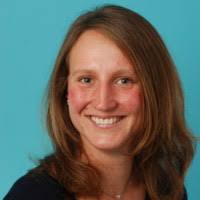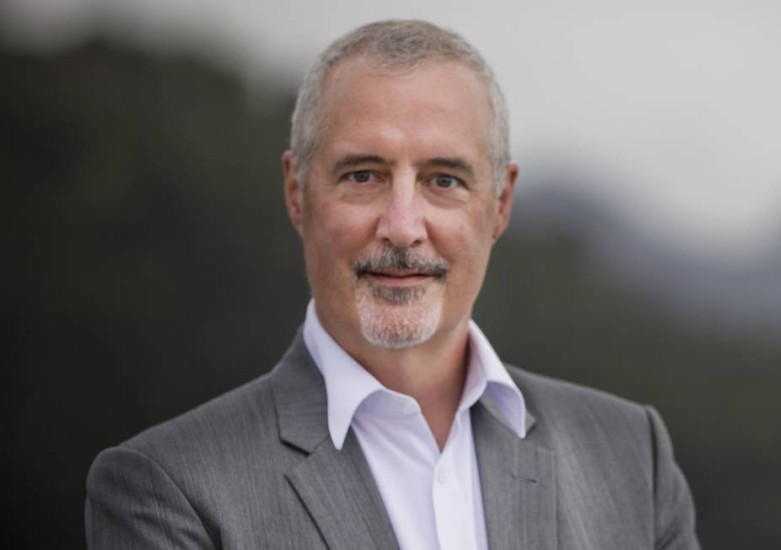 Kevin Noone
Professor of Chemical Meteorology at the Department of Environmental Science and Analytical Chemistry. Watch Kevins talk with Johan Rockström May 2021 at RD Wednesday Lunch lecture here : https://youtu.be/FD2r3U8o0MI
And here IRL at Mynttorget: https://youtu.be/phRVdpiLf5w
Karin Gerhardt
Senior researcher at the Swedish Centre for Biodiversity, at Swedish University of Agricultural Sciences. The role of heritage cereals in creating a more resilient food production system, https://youtu.be/qZp8LxFrNIg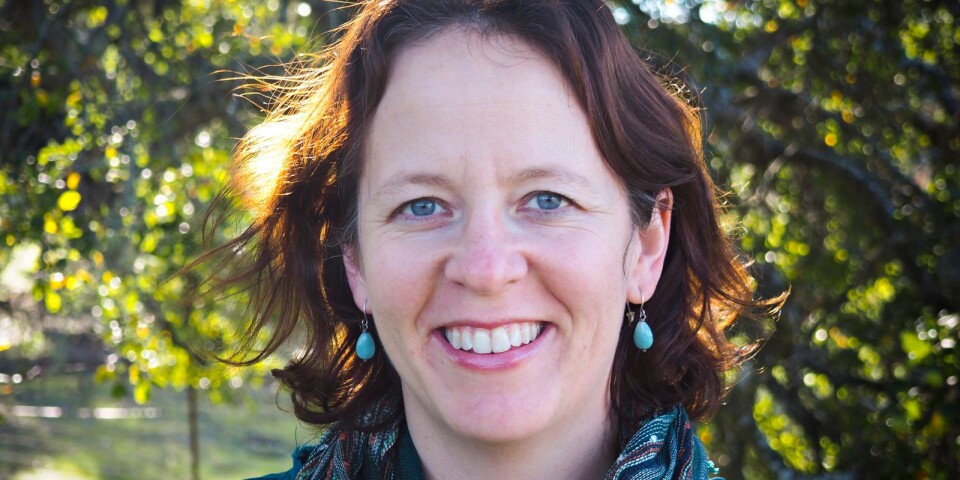 Kimberly Nicholas
Climate change, sustainable land use, farming systems, Sustainable Development Goal tradeoffs, climate adaptation, large scale land acquisitions, education, science communication and more. Watch Kimberlys talk with Professor Alasdair Skelton on her important book "Under the sky we make" here : https://youtu.be/kNt5rDxeIfA
Linda Engström
Fil Dr i landsbygdsutveckling, SLU, senior policyrådgivare, global miljö- och jordbrukspolitik, utvecklingspolicy, markrättigheter och naturresursförvaltning, trädplantering som klimatkompensation.
Magnuz Engardt
Research meteorologist, SMHI. Magnuz does research in Atmospheric Chemistry, Climate and Meteorology. Watch Magnuz RD Wednesday lunch talk on previously good political decisions for environmental health here : https://youtu.be/T9zHjAksYxA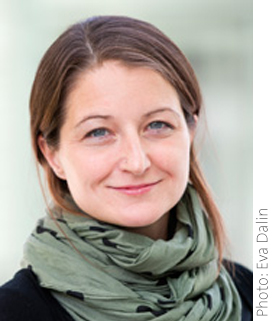 Malin Kylander
Senior lecturer in sedimentology, background is in the fields of analytical chemistry and environmental geochemistry.
Maria Johansson
PhD vegetation ecologist, specialized in fire management, tropical land-use and carbon offsetting. Läs mer här:
Watch Marias RD Wednesday Zoom talk on why Climate Compensation is Not a solution to the climate crisis here : https://youtu.be/d19nMNrsYtk
Maria Wolrath Söderberg
PhD i retorik. Forskar om hur människor resonerar i klimatfrågor Just nu i ett projekt som handlar om hur man kan förstå trögheten i klimatomställningen och om vad det är som påvekar människor att faktiskt förändra beteende. Se RDs föreläsning om Klimatkommunikation med Maria, Johan Rockström, Björna Wiman, Per-Espen Stoknes och Tina-Marie Qwiberg här : https://youtu.be/ZtopfI5KPx4
Martin Benson
PhD Candidate in Philosophy, SUNY Stony Brook. Enlightenment concepts of individuality and nature and their influence in contemporary social and economic theory.
Martin Hedberg
Meteorologist, facilitator, special interest in communication, systems and scenarios. https://youtu.be/uikWaluuP5o
Writer of the book Extremt Väder (Extreme Weather). weather.se
Se Martins Onsdags Lunch föreläsningar här : https://youtu.be/TS_bp0lgMOY
Och Street Lecture från FFFs globala skolstrejk 24/5-219 här : https://youtu.be/uAKedyOcGM4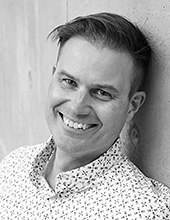 Martin Hultman
Associate professor in science-, technology- and environmental studies at Chalmers University of Technology. Research leader of Centre for Studies of Climate Change Denial (CEFORCED) as well as PI of projects analyzing masculinities of energy, ecopreneurship and Rights of Nature. Watch Martins RD Wednesday Zoom talk on Ecological Masculinities here : https://youtu.be/_2lPvMc1gTk
Matthias Schwartz
Postdoctoral researcher of the Department of Meteorology of Stockholm University (MISU)Studies aerosol-cloud-climate-interactions in high-resolution climate models.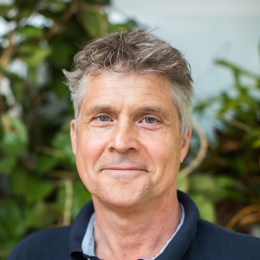 Mats Björk
Professor of Marine Plant Physiology at DEEP, leads the Seagrass Ecology & Physiology Research Group. The group´s main research focus is on the function of marine plant communities in tropical and temperate regions.
Advisor (Ecosystem Management), Swedish Biodiversity Center. I am a generalist who teaches systems thinking for sustainable development at SLU and UU to undergrad, postgrad and PhD students. I have over 40 years of experience in the fields as an applied ecologist working in protected area management and community conservation in southern and eastern Africa and the US.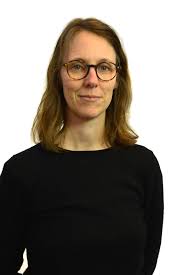 Miriam Huitric
Researcher and involved in education as director of studies for Bachelor and Master's level courses, as well as other trainings run at the SRC. Watch Miriams Street Lecture for the FFF School strikers here : https://youtu.be/H5IuQfZU7yM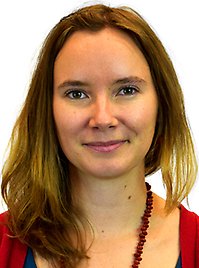 My Sellberg
Researcher focusing on transformations to sustainable and resilient food systems, and how to apply resilience thinking in societal and environmental planning, from local to regional levels.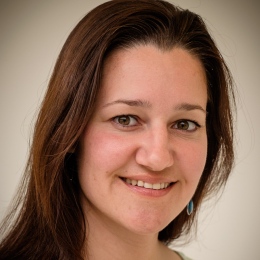 Natasha Barbolini
Researcher in deep time palaeoecology who uses the fossil pollen record to reconstruct ancient ecosystems and climates.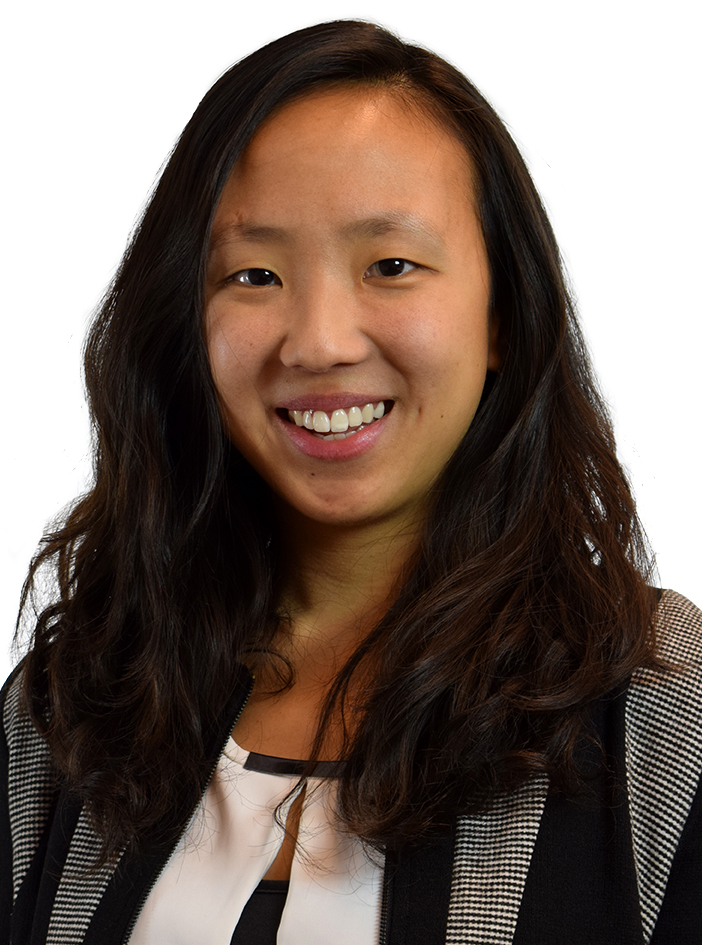 Niak Sian Koh
PhD candidate researching policy tools for balancing development with the conservation of biodiversity and social equity.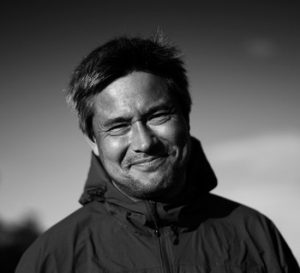 Niclas Hällström
Founder of CEMUS, now with Whats Next working with climate justice, equity and fair shares as well as sustainable technology.
Läs mer om Niclas Hällströms engagemang i Researcher's Desk här.
Watch Niclas RD Wednesday Zoom talks here, on Net Zero, here : https://youtu.be/iee8FEwwCOY
Fossil non treaty here : https://youtu.be/ayMzkLBvTAU
Nina Von Uexkull
Assistant Professor
Department of Peace and Conflict Research Uppsala University. Watch Ninas talk on the possibilities of increased conflict with Climate Crisis here : https://youtu.be/QZhQ-9hhtVc
Ola Kalén
SMHI:s expertgrupp för stigande havsnivåer samt arbetar med att hantera och analysera data från fasta mätplattformar och expeditioner. Se Olas RD Onsdagslunch föreläsningar om hur det är att vara klimatforskare och klimataktivist här : https://youtu.be/zdsbfPyrRa0
On Sea Level Rise here : https://youtu.be/c0EOxLc5h1M
Owen Gaffney
Owen Gaffney is a global sustainability analyst and writer and head of media at the Stockholm Resilience Centre.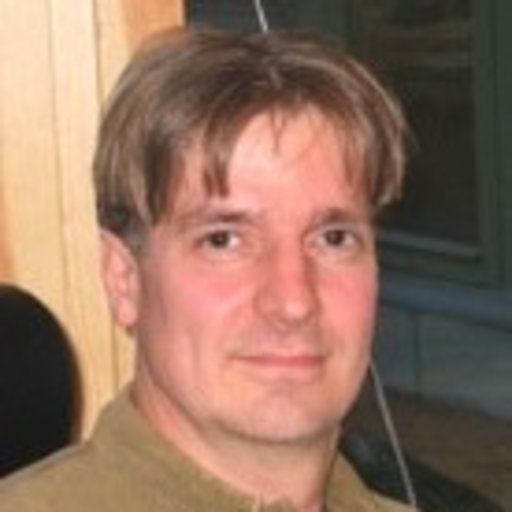 Paul Glantz
Associate Professor, with a focus on climate change in Northern Europe and Arctic. Läs mer om varför Paul engagerar sig i RD här.
Se Pauls RD Onsdags Föreläsning om
hur mycket uppvärming aerosolerna maskerar här : https://youtu.be/42UhbjY0Kjk
Paula Richter
Specialist Psychologist in Klimatpsykologerna, activist, Director of Studies for specialising psychologists, Founder of Psychologists for a Sustainable Future. "Can we tackle the climate emergency if we don't dare to tackle our emotions about it?" Se Paulas föreläsning om klimatpsykologi här : https://youtu.be/IKhErwWqimw
Peter Stenvinkel
Professor in Nephrology at Karolinska Institutet, Stockholm, Sweden interested in Biomimetics and Planetary Health. Se Peters RD Onsdagslunch föreläsning om Biomimetik – planetens hälsa = vår hälsa, här : https://youtu.be/D6necBFpKhA
Raymond Pierrehumbert
Professor of Physics, University of Oxford
Watch Raymonds important talk to RD Researchers on Solar GeoEngineering here : https://youtu.be/A2XnkcgKd78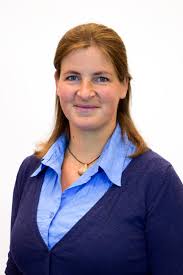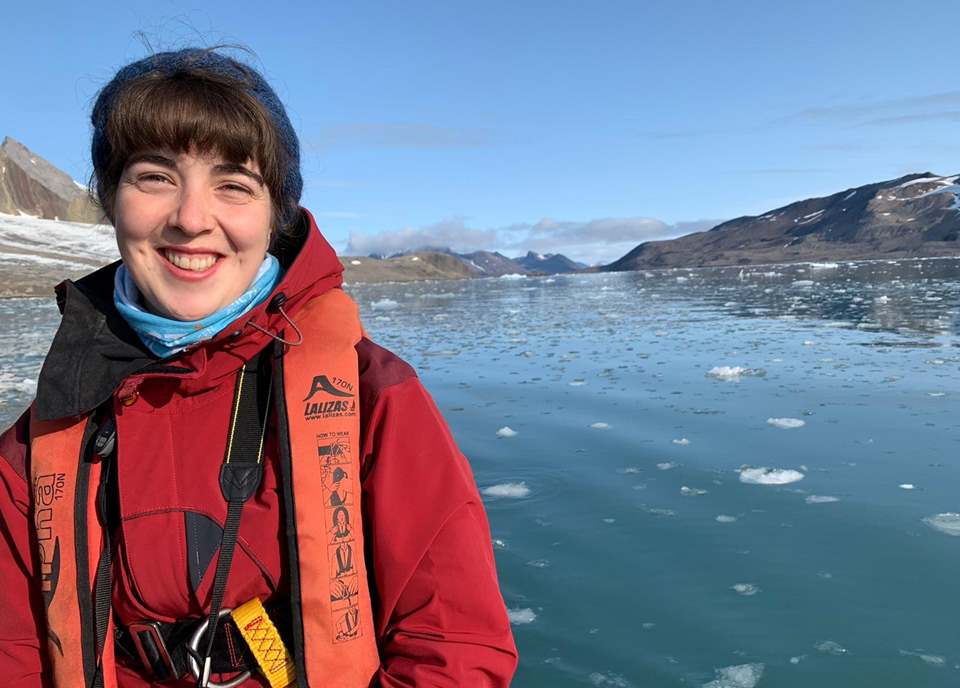 Roxana Cremer
PhD student, research in the life cycle and impact of aerosols both indoors and outdoors. https://youtu.be/6e6vXTO9IiM
Sabine Undorf
Post Doctor at SU, departement of Meteorology.
Earth's climate during the instrumental past and in the future. In particular aerosols and interdisciplinary approaches combining climate science with impact studies.
Sasha Quahe
Quahe has worked as research assistant for SRC supporting multiple projects. She contributed to the course content of SRC's Executive Programme in Resilience Thinking, specializing in science-based targets.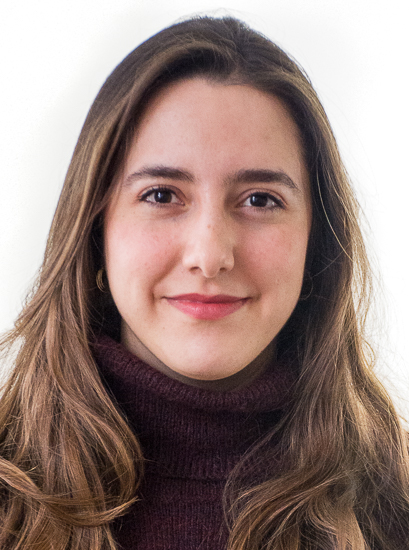 Sofia Valeria Cortes Calderon
Research interests include social-ecological conflict resolution at science-policy interfaces, and through the use of adaptive management and transdisciplinary approach.
Sofia Oreland, 

Doctoral student in global Christianity and interreligious studies, department of Theology, Uppsala University. Currently working on a project about the role of faith in Christian climate activism, in Sweden and South Africa.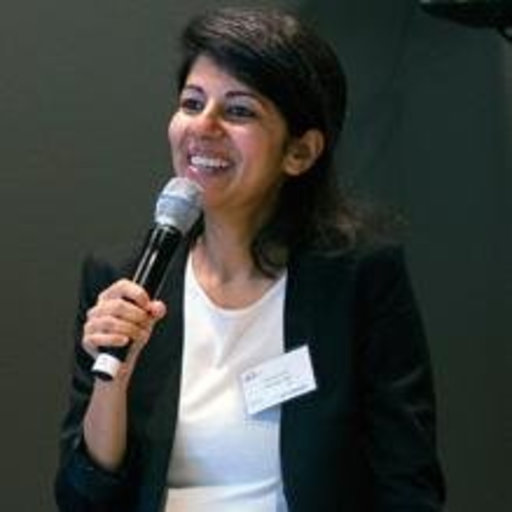 Somya Joshi
Head of unit, governance and institutions at SEI, focuses on decision making, stakeholder engagement, technology and process innovation. Affiliate (docent) at Stockholm University.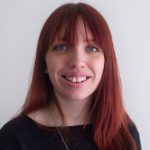 Sophie Haslett
Postdoctoral Researcher, interested in the composition and climate impacts of atmospheric aerosols and the effects of poor air quality.
Stig-Olof Holm
Lektor i miljö- och Geovetenskap vid Umeå Universitet. Se Stig- Olofs RD Onsdagsföreläsning om "Kommer skogen räcka till för allt?" här : https://youtu.be/0Z48jHXgExw
Svetlana Gross
PhD Student at the Department of Management and Organisation, Stockholm School of Economics. Focusing on the issues of sustainable finance from the perspective of sustainability transitions.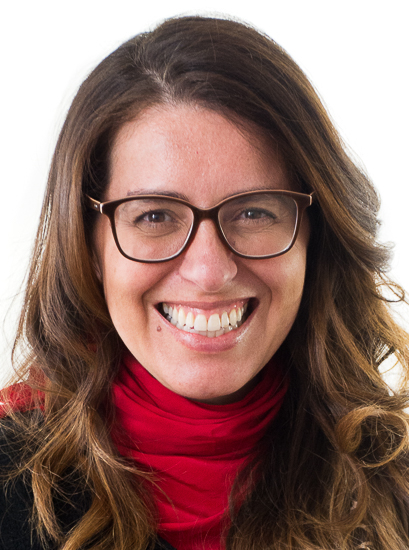 Taís González
MSc candidate interested understanding of social dynamics and relationships that shape the primary use of natural resources.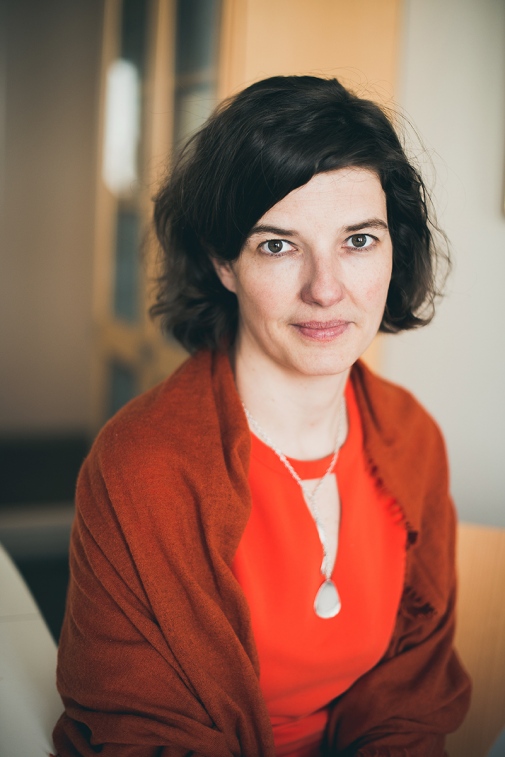 Tessa Bold
Associate Professor after having originally joined the IIES as Assistant Professor. She was previously Professor of Development Economics at University of Frankfurt and holds a DPhil in Economics from Oxford University.
Thomas Dahlgren
Marine biologist with expertise deep-sea and Antarctic biodiversity. Interested in how we can monitor anthropogenic stressors in the sea. Senior Scientist at Norwegian Research Centre NORCE and Associate Professor at University of Gothenburg. Swedish representative in the CCAMLR science committee. Se Thomas föreläsning om (gruvnäring i ) djuphavet här : https://youtu.be/zSqZhvlfl_c
Thomas Hahn
är forskare och lärare i ekologisk ekonomi på Stockholm Resilience Centre.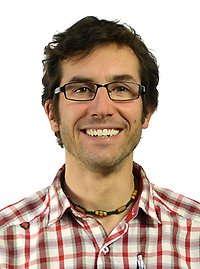 Tim Daw
PhD at Stockholm Resilience Center, studies the interaction between ecological and social aspects of coastal systems and how these contribute to human wellbeing and development. https://youtu.be/3MPQMx21fGs
Valentina Nakic
Chalmers, Doctoral student at the Division of Environmental Systems Analysis, at the Department of Technology Management and Economics. Watch the meeting between FFF's Iris Elmér and Valentina here. A talk on Shame, guilt and inclusive actions : https://youtu.be/3Hc5MUSHxLk
Wim Carton
Associate Senior Lecturer – Lund University.
Main areas are negative emissions, carbon removal, carbon offsetting, afforestation.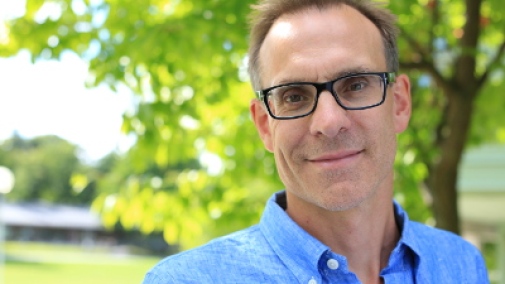 Örjan Gustafsson
Professor, research in how human activities affect natural processes, that drive the major biogeochemical cycles that ultimately govern the composition of the environment.